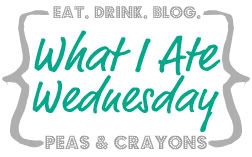 It's been crazy around these parts for the past few weeks! It feels like I've either been at the studio or getting work done every moment, but the good news is I only have about 20 pages of writing and some editing left between me and my Master's degree! I'll be on campus two more days for academic purposes, holed up in my office for a week or so, and then -- freedom! Huzzah.
Overall, the 40 Days program has been going well. I can't believe we are more than halfway done! I am becoming more adventurous in my asana practice, and for the most part, I look forward to getting sweaty every day :)
This week, part of the challenge is a 3 day fruit fast/cleanse/feast, during which you consume only fruits! Lucky for us, tomatoes, cucumber, zucchini, and peppers all count as fruit, so when we crave something savory those foods are life savers.
I'm on day three of the feast right now, and I feel pretty normal. I've been a little hungrier than normal and have craved things like bread and cheese, but I am happy to be getting toxins out of my system. For someone who already has very conscious eating habits, I feel like the cleanse is less about learning about your own willpower and more about appreciating food for what it is, which I often forget to do!
Here's what I ate on Day 1 of the cleanse, minus a few random pieces of fruit I ate as snacks (oranges, apples, bananas). Day 2 looked similar, except I made a tomato-red pepper soup in my slow cooker for dinner!
Breakfast was a big ol' plate of cantaloupe, grapes, a banana, and a pear.
Lunch was a smoothie made with pineapple, banana, and coconut water.
Dinner was guacamole with cucumber chips! I really, really missed corn chips during this meal. Alas.
Have any of you done 40 days? What was your experience with the fruit feast?